Windows Photo Gallery Users,
Own Your People Tags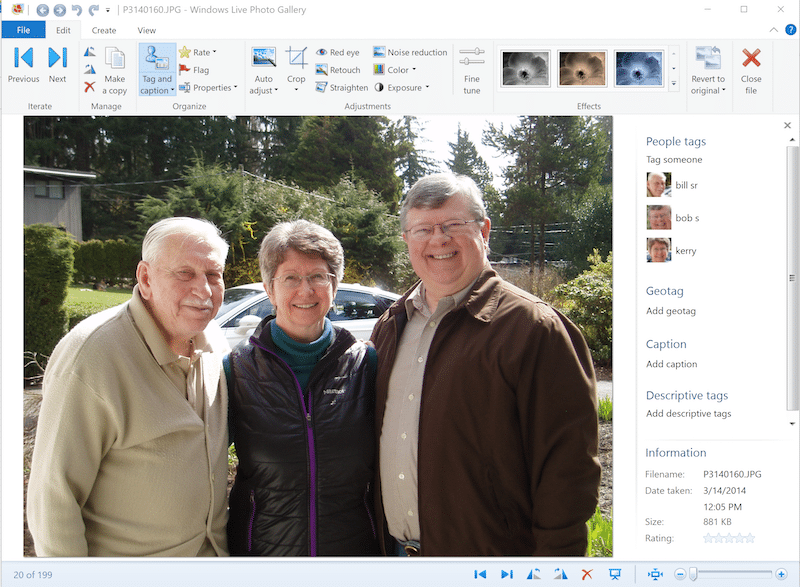 Image showing face tags in Windows Photo Gallery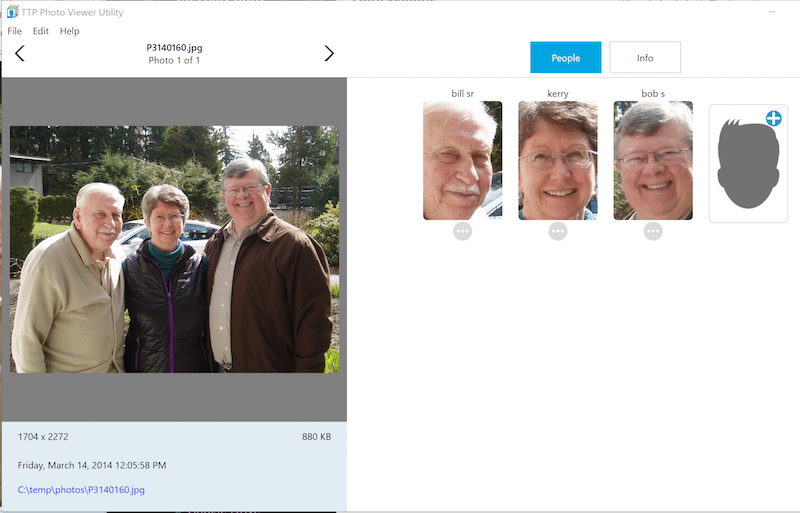 Same image showing face tags imported to Tag That Photo
We Import Your WPG People Tags
Are you frustrated that the replacement app for Windows Photo Gallery, MS Photos, will not import your people tags? We'd like to help.
Tag That Photo is the new face recognition software solution that WILL import your WPG People tags.  Like Windows Photo Gallery, Tag That Photo's fully licensed version saves face tags back to files as XMP metadata. This makes it easier for other photo management apps you use to read the tags as well. Whether you choose to enable XMP writing or not, the metadata is also written into a separate local database and stored in the "appdata/local/tagthatphoto" folder.
Move on from WPG to Tag That Photo if you:
Have been seeking a WPG alternative or WPG replacement.
Want to preserve your existing Photo Gallery People tags.
Want to keep future face tags.
Value fast, accurate face recognition technology.
Prefer to control where your photos are stored and managed.
Tag That Photo values the countless hours and energy you've put into organizing your cherished photos in Windows Photo Gallery. Importing existing Microsoft Photo Gallery tags is a central part of its design.  These include:

Face tags

Geo tags

Subject/keywords
After importing your WPG tags, Tag That Photo's face recognition wizard kicks in. As faces are found and tags are applied, its intelligent technology starts to "recognize" and suggest names.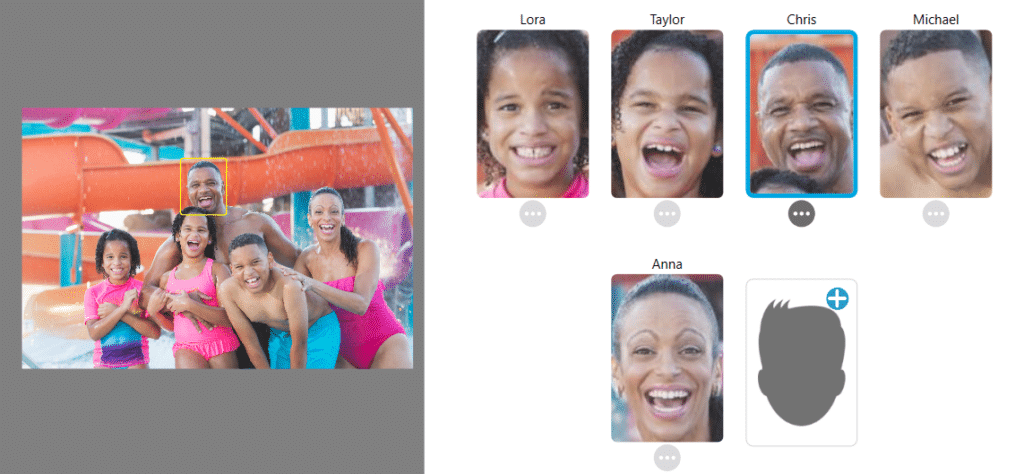 No Internet Required
Tag That Photo is a Windows desktop app, so no Internet is required. You're able to tackle photo management tasks anytime, anywhere – with or without bandwidth. That's convenient!
TRY TAG THAT PHOTO TODAY. NO CREDIT CARD REQUIRED.