Just in time to help organize all those holiday photos, we're excited to announce our newest collaborative partnership with jAlbum. An award-winning desktop application, jAlbum creates customized photo album websites from your images. Launched in 2002, today jAlbum is one of the world's most popular applications for producing web photo albums, running on all platforms and available in over 30 languages.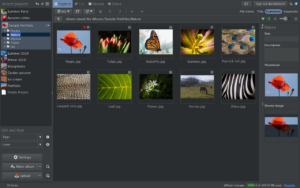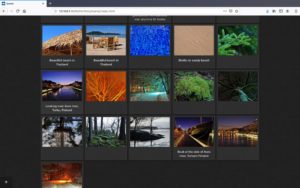 How jAlbum & Tag That Photo Work Together
We've worked closely together to ensure that Tag That Photo's face tagging technology integrates smoothly with jAlbum so your tagged images are recognized by jAlbum (search, organize, edit and present tagged images). This helps make the process of creating and sharing photo web galleries easy and enjoyable.
To get started, Tag That Photo users would conduct a search within Tag That Photo using face tags and other criteria. Search results can then be exported to a folder.  In turn, that folder can be imported into jAlbum. Because Tag That Photo metadata is written in industry standard formats, it is visible within jAlbum and imports seamlessly into jAlbum photo websites.
"This collaborative partnership is a great example showing how the application of industry standards helps users gain flexibility. Since Tag That Photo's metadata is embedded within images, users can view it in jAlbum and across a variety of photo management and editing applications versus being bound to a proprietary platform," says jAlbum Founder David Ekholm.
Both jAlbum and Tag That Photo are  committed to helping their users retain online privacy by offering photo management solutions that work locally and enable private sharing. Both solutions are based on desktop applications, allowing users to retain control of their images rather than forcing them to a cloud-based service.
"We are incredibly excited to work in concert with jAlbum to provide affordable, state-of-the-art photo management solutions. From the outset, we designed Tag That Photo with user privacy as a priority," says Tag That Photo Managing Director Troy Cheeseman. "As a Windows desktop solution, Tag That Photo keeps everything local on your computer by default. The user determines where and how their images are stored."
With the average family or organization having thousands of digital images from smartphones and other devices, the partnership provided by jAlbum and Tag That Photo offers a powerful solution to help people organize, share, and enjoy their photo memories today and for many tomorrows to come.